DATA SHEET
RUCKUS CLOUD WI-FI
Simplified Management. Simply Better Wi-Fi.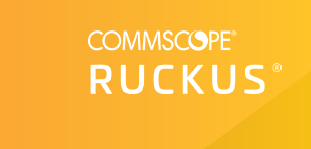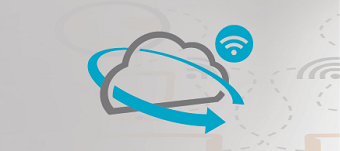 YOUR RUCKUS CLOUD WI-FI
SUBSCRIPTION INCLUDES:
•
Instant availability of new features
•
Free mobile app for anywhere management
•
Native full-featured mobile app
•
24x7 phone/chat/web technical support
•
Choice of 1-, 3- or 5-year subscriptions

Ruckus Cloud Wi-Fi simplifies deployment, monitoring and management of your distributed wireless network.
Manage all of your WLANs from anywhere using the intuitive web interface or our full-featured mobile app.
Administrators get a unified ("single pane of glass") view of all locations, as well as connected access points (APs) and clients.
MANAGEMENT SIMPLICITY
Radically simplify WLAN administrative tasks—from day-to-day management to setting up new venues and creating guest networks. Improve responsiveness to organizational needs while reducing IT overhead.
VISIBILITY AND CONTROL FROM ANYWHERE
Get a single-pane-of-glass view of your WLANs, connected APs and clients across multiple sites. View real-time and historical data on applications, traffic, clients and more. Manage your Wi-Fi network from anywhere using the web interface or mobile app.
BETTER PERFORMANCE AT A LOWER COST OF OWNERSHIP
Give users a superior Wi-Fi experience while saving money. Our high-density access points (APs) support more users per AP than competitive offerings. Greater capacity and coverage mean you save on your Wi-Fi infrastructure as you grow.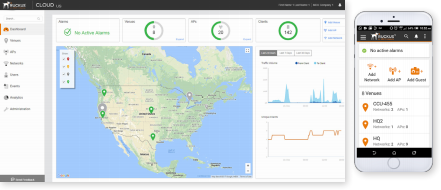 Figure 1: Ruckus Cloud Web UI and mobile app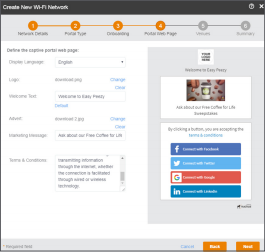 Figure 2: Captive portal customization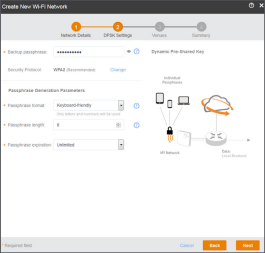 Figure 3: DPSK setup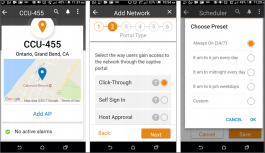 Figure 4: Mobile app capabilities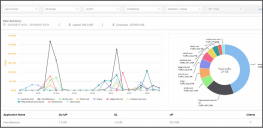 Figure 5: Application visibility
RUCKUS CLOUD WI-FI HIGHLIGHTS
HIGH PERFORMANCE APS
•
Patented BeamFlex™ and ChannelFly™ technologies in Ruckus APs deliver better performance in challenging RF environments (high client density, high interference, and/or high loss).
•
Superior capacity and coverage than competitive solutions (30% to 50% more clients supported per AP) lower Wi-Fi total cost of ownership.
•
Automatic client load balancing and band balancing ensure QoS for all clients.
•
SmartMesh, enabled with a click on the Ruckus Cloud UI, reduces cabling and installation costs.
INTUITIVE UI AND STREAMLINED WORKFLOWS
•
Single-pane-of-glass web UI provides a high-level view of WLANs; click to drill down on venues, networks, APs, client details and applications.
•
View historical client data and trends.
•
See the health of your network at a glance and identify issues before they affect users.
•
Intuitive UI makes management easy for administrators with any level of expertise, reducing dependence on specialized IT resources.
•
Wizard-guided, streamlined workflows save time on everyday tasks.
EASY, FLEXIBLE GUEST AND EMPLOYEE NETWORK SETUP
•
Self-help or sponsored guest WLANs
•
Customized, branded captive portal for guests in six easy steps
•
Integration with third-party captive portal solutions
•
Ability to choose the way you secure guest networks, including:
ー
Social login, SMS, email, click-through, passcode
ー
Secure employee access using DPSK, PSK, Cloudpath or 802.1x with AAA:
FULL-FEATURED MOBILE APPS
•
Provision, monitor and manage your WLANs using the Ruckus Cloud mobile app.
•
Get push notifications to alert you of network issues or changes.
•
Scan AP barcodes with your smartphone camera to register APs
(individually or batch).
•
Scan business cards to generate guest passes.
•
Set up and configure new employee and guest networks.
•
Customize captive portal messages and images on the go.
BUILT-IN REPORTING AND ANALYTICS
•
10 different report options, including traffic reports (by venue, AP, SSID, radio), application visibility and unique clients
•
Up to 6 months of stored data to support long-term trending analysis
•
Reports available at high granular 15-minute intervals
AP INVESTMENT PROTECTION
Maintain the flexibility to migrate from one management architecture to another (or hybrid management) without losing use of your Ruckus APs.Your APs remain operational even if your Ruckus Cloud Wi-Fi subscription is no longer active.
ADDITIONAL FEATURES AND SPECIFICATIONS
High-performance APs

•

Management of a wide range of indoor and outdoor Ruckus APs, including the latest Ruckus 802.11ac Wave 1 and Wave 2 APs

•

Automatic load balancing (between APs)

•

Easy-to-configure, secure and reliable mesh networking

AP models supported
Full-featured mobile app

•

Scan to register APs to the Ruckus Cloud

•

Push notifications for alarms

•

Monitor status of AP, WLAN and clients.

•

Create and configure new SSIDs (enterprise or guest).

•

Customize captive portal elements (images and message).

•

Schedule SSIDs by day of the week and time of day.

•

Native support for iOS and Android

Zero-touch provisioning

•

Zero-touch AP provisioning and bulk scanning

•

Cloud auto-updates of firmware once APs are connected to Ruckus Cloud

Employee Wi-Fi

•

Multiple employee authentication options available:

ー

Dynamic pre-shared key (DPSK)

ー

Traditional PSK (WPA/WPA2) 802.11x with AAA and dynamic VLAN support

•

Ability to set bandwidth rate limit per client and per SSID

Guest Wi-Fi

•

Flexible login options:

ー

Open, SMS, email, click-through, passcode

ー

Social networking login (Google, LinkedIn, Facebook, Twitter)

ー

PSK, captive portal, sponsored guest

•

Bulk creation of guest credentials

•

Control access to network resources:

ー

Time-based scheduling of SSIDs

ー

Free Wi-Fi with lock-out period and simple unblock options

•

Granular administrative controls

ー

Per WLAN aggregate bandwidth limit

ー

Per WLAN and per client bandwidth limit

•

Guest manager (front desk) admin portalD

•

MAC caching to allow repeat customers quick access to guest Wi-Fi

•

Easily customizable built-in captive portal

•

Integration with third-party guest Wi-Fi marketing platforms including Linkyfi, Purple Wi-Fi and more

•

Captive portal languages: English, Danish, Finnish, French, Dutch, Norwegian, Swedish, Italian, Spanish, German, Portuguese, Turkish, Greek, Romanian, Polish

Security, privacy and data protection

•

All traffic to and from the cloud is encrypted.

•

Only AP and client management traffic is sent to the cloud.

•

Client data traffic stays local (broken out to local LAN and sent through your existing firewall).

•

All data stored in Ruckus Cloud is encrypted at rest.

•

Ruckus offers EU-located datacenters for European customers.

•

Latest security patches are automatically updated.

•

Role-based access control is provided for administrative privileges.

•

Admin is able to grant and revoke access to partners and Ruckus support.

•

Client isolation is enabled by default for guest SSID.

•

SSID scheduling prevents unauthorized use of Wi-Fi network.

•

Advertise only certain APs within a venue.

•

View Ruckus Cloud privacy policy.

Dynamic Pre-Shared Key (DPSK)

•

More secure than PSK, DPSK enables easy implementation of unique PSKs for each device.

•

Generate PSKs individually or upload in bulk for known devices.

•

Set password complexity and expiration policies.

•

Export DPSK list for your records.

Cloudpath support (subscription sold separately)

•

Add-on service enables self-service onboarding and granular per user, per device-based policy.

•

Muse® multiple certificate sources, including built-in public key infrastructure (PKI), Microsoft CA and InCommon, provide stronger security than passwords/PSKs.

Built-in reporting and analytics

•

10 different report options, including:

ー

Traffic per AP, per SSID, per venue, per radio

ー

Unique client reports (tracking 2.4 vs. 5GHz clients over time)

•

Up to 6 months data storage for trending with big data analytics

ー

Big data architecture using Hadoop multi-node clusters

ー

Indexed structured reporting for fast access

Other management highlights

•

Ability to select RF policies, WLAN types (private, public, sponsored guest), guest access options, QoS and VLANs

•

Flexibility to segment APs within a venue into different AP groups

•

Channel and power control per venue, per AP group and per AP

•

Configuration of LAN ports on AP (certain models only) at the venue or at the AP level to connect wired desktops, printers and other devices or to extend network over mesh

•

Automatic or selectable band balancing (between 2.4 and 5GHz radios on the same AP)

•

Global search by Mac address, username, hostname, OS type, IP address, AP name logs pre-filtered by venue, WLAN, APs, clients

•

Google Maps integration

•

Ability to import floor plans to visualize physical location of APs

Troubleshooting

•

Remotely reboot APs, pull diagnostics information.

•

Get notifications of network status via SMS or email.

•

Event logs are sorted by venue, SSID, AP, client.

•

Alarms are generated for AP status.

•

View historical client data to troubleshoot issues that happened in the past.

Partner admin delegation

•

Delegate management of your Wi-Fi network to Ruckus authorized VAR (value added reseller).

•

Revoke administrative privileges at any time.

Cloud datacenter

•

Hosted in USA and Europe on world-class IAAS provider with:

ー

ISO 27001 information security certification

ー

SSAE-16, SOC 1, SOC 2 and SOC 3 certifications

ー

Stringent physical, data access, data disposal security measures

ー

Per-tenant migration capabilities

ー

Green carbon-neutral facilities

ー

Dedicated inter-DC fiber connectivity

•

Ability to choose the hosting region for your service (USA or EU)

SLA

•

99.9% network availability (does not include planned maintenance, including periodic software upgrades and other pre-announced activities)

Technical support

•

Easy button access to support

•

24x7 chat/online ticketing system/phone support

•

AP hardware warranty is covered separately with the AP purchase (refer to AP datasheet); advanced hardware replacement for each AP is sold separately (SKUs starting with 803-)

Cloud SKUs

•

1-year Cloud Wi-Fi license for one AP

•

3-year Cloud Wi-Fi license for one AP

•

5-year Cloud Wi-Fi license for one AP

•

5-year state, local, EDU license for one AP
A PARTNER AND PLATFORM FOR THE FUTURE
Ruckus Cloud Is our platform for innovation—with planned support of breakthrough wired/wireless technologies, IoT, big data and continued advances in management automation. Our open architecture also allows us to integrate a wide variety of complementary third-party services that enhance the value of your Wi-Fi network and provide greater user insight. We're working on every level—on the ground and in the cloud—to support your wireless business initiatives.
CommScopeは、人類の発展を促進する画期的なアイデアや発見により、通信の限界を押し上げる取り組みを続けています。当社はお客様や提携企業と協力し、世界で最も高度なネットワークを設計し、構築しています。次世代のチャンスを捉え、よりよい明日を築くことが、当社の理念であり、目標です。詳細は、
commscope.com
をご覧ください。

詳細は当社ウェブサイトをご覧いただくか CommScope営業窓口までお問い合わせください。
© 2020 CommScope, 無断複写・転載を禁じます。
®や™のマークがついた商標はすべて CommScope, Inc.の登録商標または商標です。本書はプランニングを目的としてのみ作成され、CommScopeのいずれの製品またはサービスに関する仕様や保証を変更または補完するものではありません。 CommScopeは、ISO9001、TL9000、ISO14001などの国際規格に従って承認された、世界中にある CommScopeの数多くの施設で、ビジネスの完全性および環境持続性に関する最高度の規格を採用しています。